"Vine, Art, and Nature Adventure Cycle in Povoletto": An Engaging Biking Journey to Discover the Charms of Povoletto.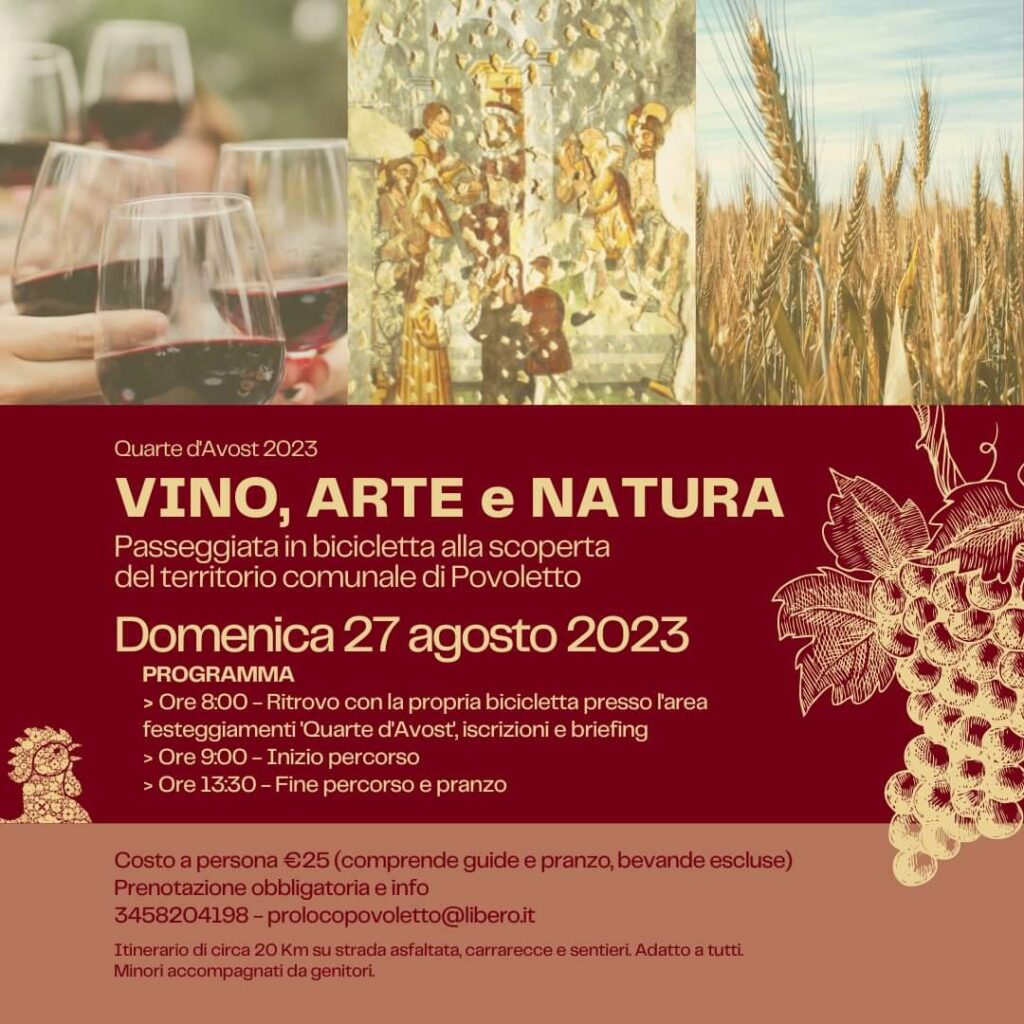 If you're ready for an unforgettable experience, the "Vine, Art, and Nature Adventure Cycle in Povoletto" is exactly what you're looking for. This captivating bike tour will lead you through enchanting stops in the heart of the Municipality of Povoletto, unveiling the perfect blend of breathtaking landscapes, wine culture, and artistic treasures.
The adventure begins by crossing the picturesque Rio Maggiore in Marsure di Sotto, while local experts share valuable insights into the area's ancient settlements. The route continues to uncover a hidden gem: the Church of San Leonardo in Bellazoia. Here, you'll admire a breathtaking panorama and immerse yourself in the historical and territorial context surrounding this architectural gem.
But the wonders don't end there. A brief pit-stop at the da Saccavini farmhouse will add a touch of culinary delight to your journey. Here, you'll have the opportunity to savor high-quality local wines and delicious snacks, providing a gourmet break in the midst of your two-wheeled adventure.
Continuing towards Magredis and then Primulacco, passing through majestic villas and a charming 17th-century church, you'll reach the picturesque Church of San Nicolò in Primulacco. Here, you'll have the chance to delve into the history of this sacred place and discover the fascinating details of the Torre Stream, which will accompany you along the way. Before tackling this stretch, you'll enjoy a brief wine tasting accompanied by delicious snacks from Sara's farmhouse, to recharge your energy and continue with even more enthusiasm.
The journey will then take you to the Marsure di Sotto nursery, where you'll have the opportunity to explore a wide variety of plants, with a special focus on the famous local azaleas, renowned worldwide. Finally, before returning to the starting point, a brief stop at the Domus Magna in Belvedere awaits you, offering one last chance to admire scenic views and create lasting memories.
The tour culminates in an unmissable stop: the return to the village, where the local festival will welcome you with open arms, offering culinary delights typical of the region. Ultimately, the "Vine, Art, and Nature Adventure Cycle in Povoletto" is not just a simple bike tour, but an extraordinary experience that will allow you to fully immerse yourself in the beauty of the territory, savor exquisite wines, and appreciate the art and nature that surrounds you. Book your adventure today and get ready for an experience that will stay in your heart and senses forever.