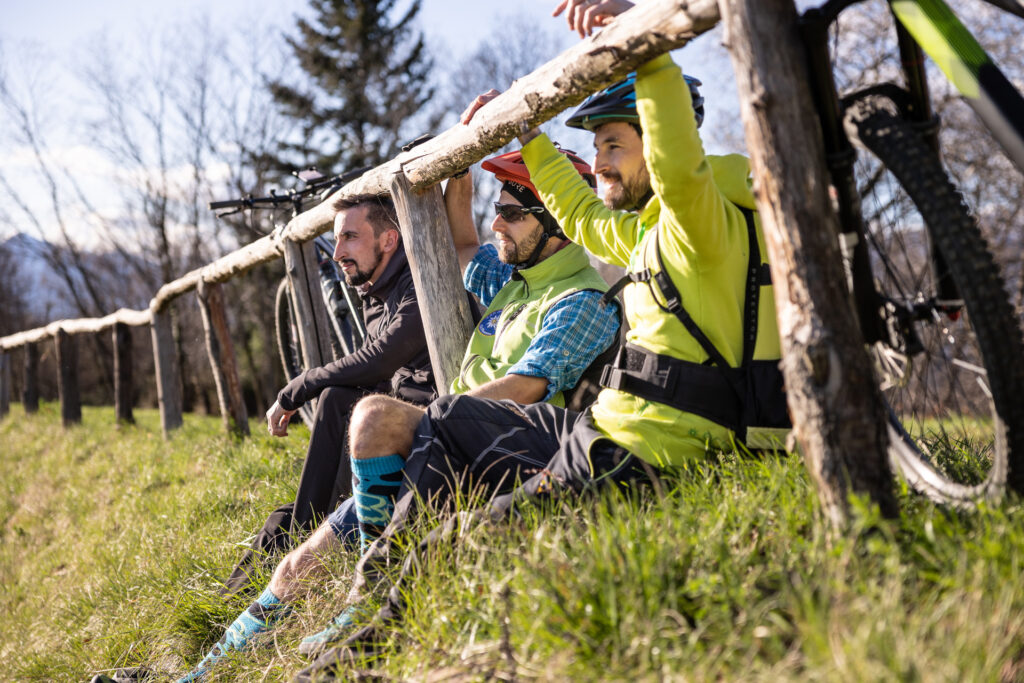 Experience the beauty of these valleys on two wheels
Some of the most beautiful mountain-bike trails start from our base in Zuglio. Paths that descend towards the valley in the direction of Tolmezzo, or towards the north in the direction of Sutrio-Paluzza. You will pass through small typical mountain villages, visit the famous Zoncolan famous destination of the Giro D'Italia (Tour of Italy), among rivers, "Pudia" water spas, woods and meadows in an uncontaminated and natural environment.
You can choose from various types of routes, divided by length and intensity of physical effort. All routes, apart from a few small asphalt crossings, are on dirt tracks, and have varying degrees of difficulty and length. Some are suitable for beginners and others for those with some cycling experience.
Duration of bike tours in Friuli
From a minimum of 1 hour / 1 ½ or 2 ½ / 3 hours, to a maximum of all day trip. Excursion times may vary depending on the number of group members and their level of fitness.
Come discover Carnia
Then this article is for you. It explains everything that awaits you in Green like Carnia. You can search your perfect route in our Carnia MTB tour list. Otherwise you can choose one of these alternative routes to the bike tour in Friuli, on the mountain lakes: Fusine Lakes in Val Romana.